While gambling is generally frowned upon in Asian cultures, that doesn't mean visitors have to miss out on the fun. Singapore has two government-sanctioned casinos, Marina Bay Sands and Resorts World Sentosa. Given that two casinos billions of dollars since opening in 2006, Singapore has ensured visitors looking for games can easily access them.
While this isn't Vegas where you will run into multiple casinos on the same block, two mega-casinos offer a wide array of games and attractions to draw in the crowd. Being the financial capital of Southeast Asia, you can expect to see extravagant decor and amenities fit for high rollers traveling to Singapore. In early 2019, the government committed to spending an additional $4 billion to expand its gaming industry as the city prepares to take on Macau as the gaming center of Asia. Whether or not you gamble, you will surely be impressed by the facilities.
Resorts World Sentosa Casino
This casino is part of the world famous resort, Resorts World Sentosa. While it is further away from the city center than Marina Bay Sands, it is considerably larger and offers other activities than gambling. It will surely provide new, exciting experiences to both vacationers and casual gamblers. The resort sits on a human-made island of Sentosa, and the resort is located on the bottom floor of the Crockfords Tower Hotel. If you are a Genting Rewards Alliance Program members, you can earn and redeem points at the resorts besides the casino. Even if you have accumulated points from their other branches, you will be able to use the points at Resorts World Sentosa casino, so make sure to sign up if you haven't. Membership cards are available for platinum, silver, gold and classic tiers. When you spend with these cards, you accrue Genting points that you can redeem for some of the casino's entertainment and relaxation.
Marina Bay Sands Casino
Marina Bay Sands casino is owned and operated by the Las Vegas Sands group that operates other famous casinos such as the Venetian in Las Vegas and the Plaza in Macau. As seen as the jewel of Singapore in many tourism brochures, Marina Bay Sands casino offers a wide arrange of attractions. Whether you are looking to try local cuisines or try Michelin rated restaurants, you can have it all here.
The resort makes use of the Sands Rewards Program to attract visitors. Members can get Sand dollars for every spending at the resort. These can later be redeemed for dining, shopping, hotel stays, and more.
If you need to take a break from gaming, you can enjoy the hotel's state-of-the-art with the luxury lounges, outdoor pool, tropical gardens, and an iconic array of shopping stores. At the top of the hotel, there is a private swimming pool where you can watch the fantastic city view. We recommend that you make your way up to the pool during sunset.
What to do in these casinos
The resorts on this island are massive and jam-packed with lots of fun things. Being the home to the most relaxed beaches in Singapore, the island keeps attracting visitors over and over. Be it for gambling or to enjoy the exciting nightlife; this place has something for you. Here's a look at some of the fun-filled activities you can do.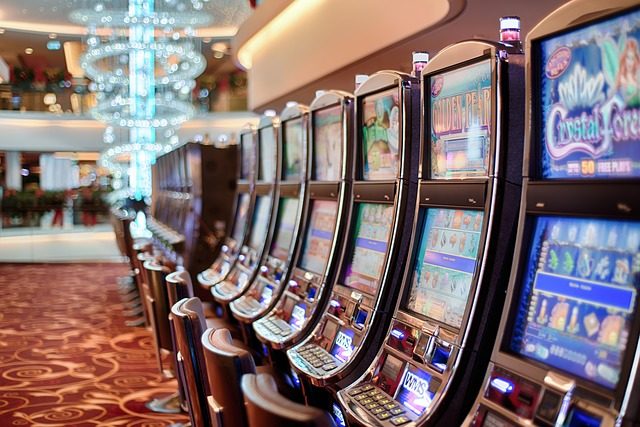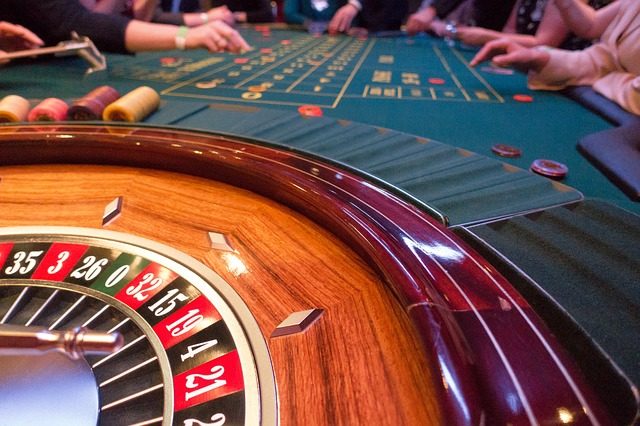 Gaming: By employing the services of the world's top gaming equipment developers, these resorts have packaged tools to deliver new exciting gaming extravaganza. There are more than 500 gaming tables where one can play poker, roulette, craps, slots, bingo, blackjack, and more.

Great meals: Gaming is not the only fun thing to do here. You can enjoy the sumptuous Asian dishes too inside the casino. Start at the Prosperity Court and enjoy Hokkaido scallop bouillabaisse soup. Drop by

Feng Shui Inn

and enjoy a plate of fried rice and shrimp wontons. Top it up with the Azuka drink at the casino. Royal Bar while enjoying the comfy interior: the big-screen entertainment and the luxurious seats

Shows: You can enjoy voyage de la vie, rock musical, martial combat and other great shows set within the sophisticated Festive Grand Theatre

Visit the

ESPA spa

: Receive skin care consultation and choose from a body massage, prescription facial, manicure or lavender treatment or enjoy soaking in the warm sauna and let the water help you unwind and detoxify

Visit the marine life park in Royal world Resort: within this oceanarium lies a beauty of biological diversity including the S.E.A Aquarium and Adventure Cove Waterpark which are often must-check places for most visitors. It's a habitat for an iconic array of sea creatures such as dolphins, leopard wrasse, shark species and more,

Hold meetings at the luxurious lounges – Visit the

Universal Studios

and enjoy movie-themed rides. Universal Studios in Sentosa packs variety in small space. You can see famous movie scenes come to life. You get to enjoy The Transformers inspired rides, the Jurassic Park, the 1970s Hollywood and other meet and greet characters such as the minions, Optimus Prime and more.

Enjoy the panorama-view of the city from the Sands SkyPark: The Sands SkyPark is an excellent spot to chill and take in the breath-taking Singapore skyline view.
Rules and Requirements
The dress code is a relaxed one, no need for overkill with suits and ties. If you are not a Singaporean citizen or resident, make sure to bring your passport as there's a

$100

per day entrance fee for Singaporeans. You may be required to show your embarkation form you filled out when you entered the country.

Above all, anyone wishing to enter must be

21 years old

or older.

The casinos have lowered minimum bets requirement; in roulette, for example, the minimum stake is

$4

.

Photography is prohibited if you are caught taking pictures, the camera will be confiscated and photos deleted.

Only smoke at designated smoking zones