Unlike many other Southeast Asian cities, Singapore is free of constant rush hour traffic thanks to its excellent public transit system. If you are visiting Singapore, chances are you will be able to get around only using their train system, Mass Rapid Transit (MRT). In a country where a new Toyota Corolla costs over $80,000 USD, most people resort to taking the MRT. If you want to travel like the locals do, read our guide to understand how to buy tickets and get around so that you don't miss your exit.
Singapore MRT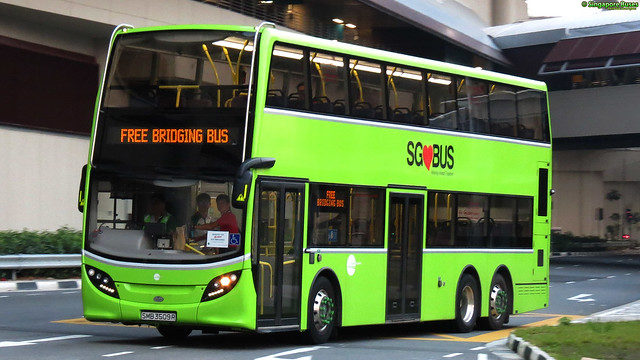 Singapore MRT is a part of a transit network the government offers. Along with the rail system, the Singaporean mass transit authority also operates the bus system and an international train between Malaysia and Singapore. The MRT was first built in 1987 connecting two stations between Yio Chu Kang and Toa Payoh. Since then, the network of trains has grown to 5 lines and 184 stations. Given that Singapore is one of the smallest countries, the intricate web of train system ensures you can get to your destination without being exposed to the hot, humid weather. In 2018, MRT handled a daily average of 3.5 ridership and maintained an impressive upkeep time that can be compared to other great transit systems like Tokyo.
MRT Travel Tips
Here are our tips on how to use the MRT, so you ride like a local.
Tip 1. No Drinking or Eating on the MRT.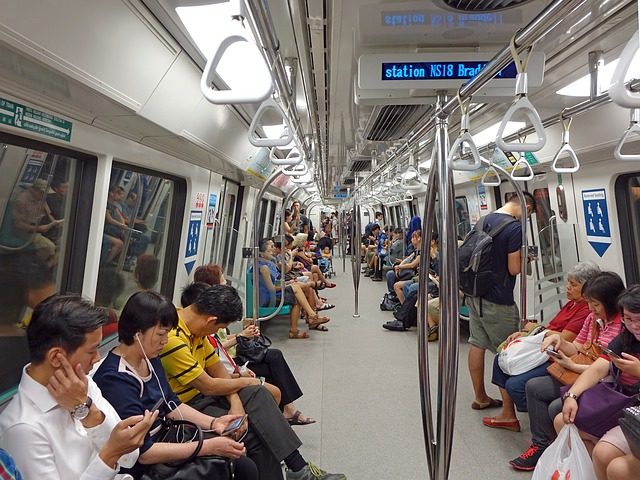 While Singapore is hot and humid, drinking water or any other beverage is prohibited on the train. Drinking any liquid may result in a fine up to $500. As you ride the train, you will see notices displayed on the subway doors. Please remember not to ingest food or drink any water. This is to ensure passengers do not spill or damage seats as well as disturb other passengers. As a side note, carrying food and drinks are allowed as long as they are in closed containers like a bottle.
Tip 2. Know Your Line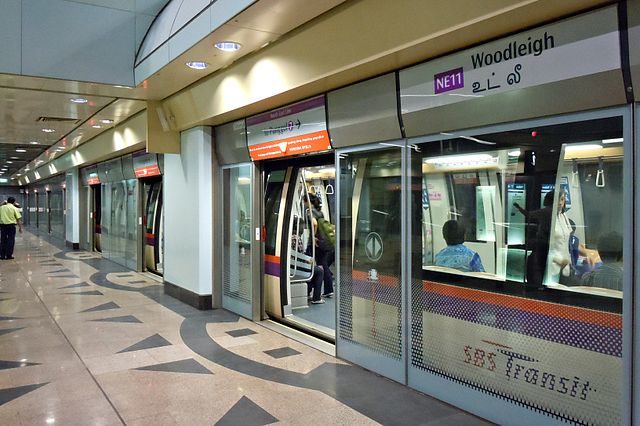 Singapore MRT has five lines depicted by color and name.
North-South MRT line (red)

East-West MRT line (green)
Circle MRT line (orange)
North East line (purple)
Downtown line (blue)
While most of these lines converge in the downtown area, you should carefully map out your destination as some trips will require transferring to a different line.
Tip 3. Buying an EZ Link Card
Taking the MRT in Singapore is a wallet-friendly option to move around the island. A ride to most parts of the island should be around $1 to $2. While you can purchase per ride ticket, if you plan on being in Singapore for more than three days, we recommend that you buy an EZ link pass. In addition to not having to buy tickets every time, your trip cost will range between $0.75 to $1.50. To purchase an EZ Link card, you can buy at an MRT ticket office or a 7-Eleven store. 7-Eleven convenience stores are often stationed near the MRT station. Please note that there is a $5 deposit when you buy an EZ Link card. For example, if you buy a $10 card, you will only have $5 of MRT credit. Don't worry though. You will get the deposit back when you return the card. To top up the card, you can use a kiosk located every MRT station.