In Singapore, going for karaoke aka KTV is probably the most popular way for hardworking Singaporeans to de-stress. It's also a family-friendly form of nightlife. This karaoke phenomenon has become such a trend that even foreigners have latched on to it. 
No one wants to pass up a chance to let their inner divas run free in a place where their performances will be met with appreciative, albeit drunken cheers.  
What to Expect for Karaoke in Singapore
Karaoke is set up in Singapore almost the same way it is all throughout Asia. You enter the karaoke business and there's usually a front desk where you check in. Let them know how many people and how long you're looking to stay and then you'll be led to a private room. Some rooms are small enough just for 2-3 people but larger party rooms can hold around 20 people. Inside the karaoke room, there's a karaoke system, a large display for lyrics, and microphones. Many karaoke places offer snacks, drinks, and even full meals if you're looking to stay long. These rooms are typically cleaned with air conditioning so you'll feel comfortable and ready to sing your butt off.
Karaoke systems have collections of songs in many languages including English, Chinese, Hindi, Malay, and more! If you need help navigating the system, ask one of the employees of the karaoke place to help you out.
Another type of KTV is the typical karaoke bar Americans would think of. There's a main area open to the public where people buy drinks and lounge around in packed tables and chairs. People who have the guts to belt their hearts out on stage can reserve a spot and take their turn! If you've ever dreamt of performing in front of a roomful of strangers or you're looking to get over stage fright, this is a great option for you. Singapore has a number of great spots in Clarke Quay and near the Marina where you can hear people enjoying and singing the night away.
Family-friendly KTV Bars
Here are two of the most popular family-friendly karaoke bars in the city:
Family KTV
This KTV bar is a favorite among many Singaporean families for the following reasons:
Reasonable pricing

Lively atmosphere and friendly staff

Clean private rooms

Comfortable seats

Accessible

Large and up-to-date song selection
Family KTV is located in Chinatown and can easily be reached via the MRT 
Sing My Song Family Karaoke
Some aspects of the place that patrons liked are:
Affordable pricing

Large and up-to-date song selection

Good sound system

Clean
Aside from karaoke, Sing My Song also has other activities offered. Customers can play a game of darts or pool while waiting for an available KTV room to open up. 
VIP Karaoke Bars
Most regular KTV bars in Singapore offer suites for those who can afford the full VIP treatment. But there are also several KTV bars that specialize only in VIP KTV entertainment without the public area and bar. 
Let's check out some of the highest-rated VIP KTV bars and why they got these reviews.
ZIGGY'S Karaoke and Cocktail Bar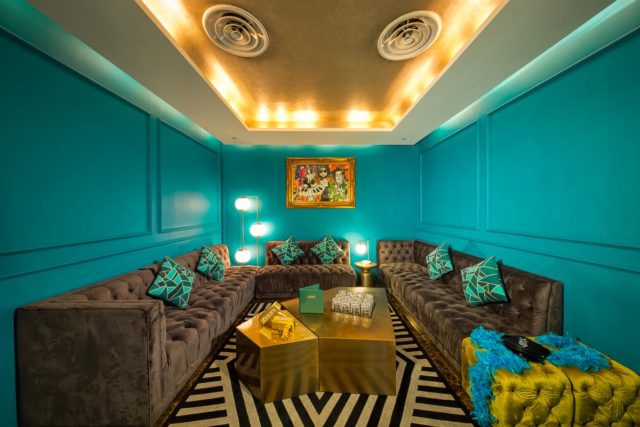 Ziggy's is located in Robertson road. Customers are raving about Ziggy's:
Wide array of high-end cocktails and wines for customers to choose from

High-quality sound system

Spacious rooms with plush interiors

Classy and sophisticated

Wide selection of English-language songs in every genre
The price for one room can vary based on the number of guests and the number of hours. 
Ganzo Manekineko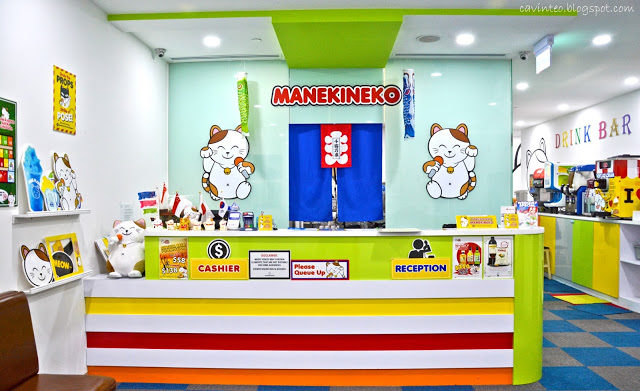 Located at the Orchard Cineplex, this Japanese-themed KTV bar currently has a 4.1 star rating out of more than 300 reviews. Its popularity is mainly due to the following:
The dinner buffet offering for as low as $50 for 3 hours

Clean restrooms

The availability of non-alcoholic drinks
The place also has wi-fi access, so you can still catch up with some work emails even while you're having a fun night out with friends. 
The Common Ground
Regardless of the price, location, and level of comfort, there is one thing that a lot of the KTV bars in Singapore have in common: the charming Asian hospitality. 
Guests are greeted with smiles as soon as they enter the establishment. A lot of the reviews for the aforementioned KTV bars often highlight the high level of customer service. The staff are polite and friendly. In some cases, they even give tips to the customers on how to properly maximize the consumable fee for the KTV room. 
Overall, a trip to Singapore just wouldn't be complete without staging your own concert in front of friends and/or strangers.