Wondering what to pick up for your loved ones before you fly out of Changi Airport? You probably already had some kaya or pineapple tarts in your bag but what about for people who would prefer something not edible? Singapore is so modern that it has brands from all over the East and the West. However, there are only a select few that are unique to the country. Singapore Trip Guide has the low down on what brands were actually born in Singapore!
Charles & Keith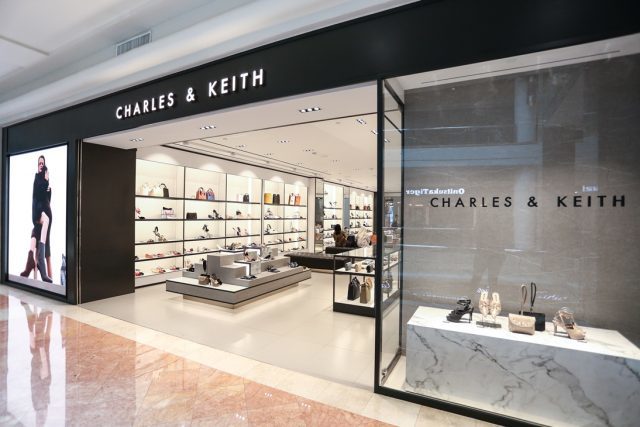 You might have come across this woman's handbag and accessories store while strolling down Orchard Road or in one of Singapore's countless malls. Their style is sleek and their story is even cooler. Charles and Keith are the names of two brothers who were raised in Singapore while helping out at their parents' shoe shop growing up. This gave them the background knowledge of running a shoe business although it had only been local at the time.
They decided to take design in-house and the rest is history! Over the years since they began creating their own shoe and handbag designs, they've grown to over 300 stores worldwide and has a strong online presence in Singapore.
Charles and Keith has stores within Changi Airport if you are in need of a last minute gift for someone special! Check the airport directory to see if it's in your departure terminal.
Irvin's Salted Egg Snacks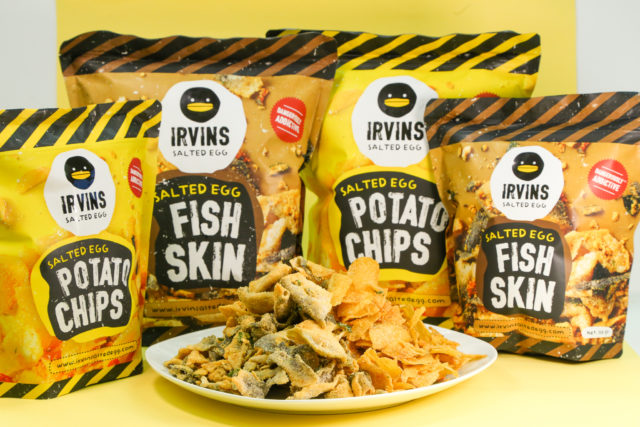 You've probably seen the bright yellow bags with a cute duck on the side with black stripes that resemble "Police Do Not Cross" tape. The eye-catching bag belongs to Irvin's Salted Egg company that was actually started because of family restaurant. The three Gunawan brothers had a restaurant in Singapore but noticed that their customers would request sides of chips and fish skin to take home after a meal. They decided to package it up and sell as is and the popularity grew quickly. Now Irvin's, named after one of the brothers, can be seen floating around other parts of Southeast Asia in the same color-popping bag.
Other snacks you can find through Irvin's are salted egg fish skin, salted egg filled pineapple tarts, and more! Sorry, this call out was actually a food too!
TWG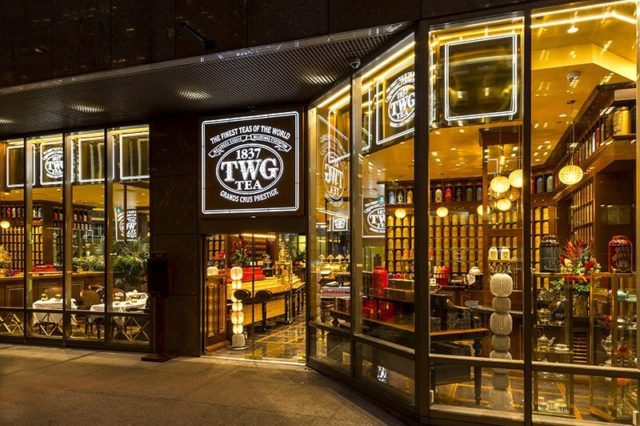 Another eye-catching brand of Singapore is TWG which stands for The Wellbeing Group which started in 2008. If you stop along Marina Bay Sands shopping arcade during your stay in Singapore, you'll see an enormous shop with gold tinted walls, boxes, almost everything inside. They definitely are going for a very high end feeling and the price tag is to match. TWG sells teas that are packaged into very nice canisters or boxes which make them perfect for gifting. They also have clever names and customer service representatives that carefully describe the different notes and origins of each tea. You could spend a lot of time inside a TWG store as they offer samples of each mix of tea that you can smell.
The tea prices for bags or loose tea are much higher compared to your typical grocery store teas but the elaborate boxes and colors might make it worth it for you!
Tiger Balm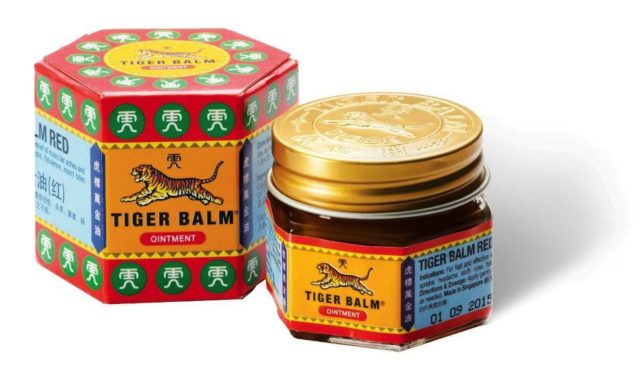 You've probably heard of the ointment that can be used to treat muscle aches, mosquito bites, and headaches. This multi-purpose balm actually was popularized in Singapore but originated from China. The formula is based on centuries' old ointments passed down for years in Chinese culture but Singapore was the one that commercialized it across the world.
Whether you need to pack some goodies for your coworkers or your parents wanted you to bring a piece of Singapore home to them, the brands we've mentioned are all the real deal!