The first McDonald's in Singapore was opened in 1978 and it has turned into an island favorite. Since then, over 100 more were opened and can be easily found in many parts of Singapore. Every week, McDonald's in Singapore impressively serve around 1.2 million.
Like in most countries in the world, McDonald's fine tunes the menu to local preferences. When you do that in a country that has an intense love relationship with food, great things can happen. That is why visiting McDonald's in Singapore can be a totally different food experience than anywhere in the world. There are many different dishes and desserts that are a perfect marriage between local flavors and fast food favorites.
Nasi Lemak Burger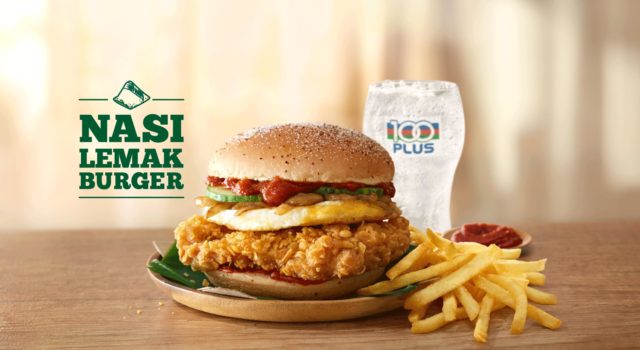 This is a combination of traditional sandwich and one of Singapore's favorite dishes–you've probably guessed right — nasi lemak. This special edition burger contains a coconut-flavored chicken thigh burger, a fried egg, caramelized onions, cucumber slices, and sambal sauce, all served in a semolina bun. It is a nice way for Singapore visitors to get acquainted with Singapore food.
Buttermilk Crispy Chicken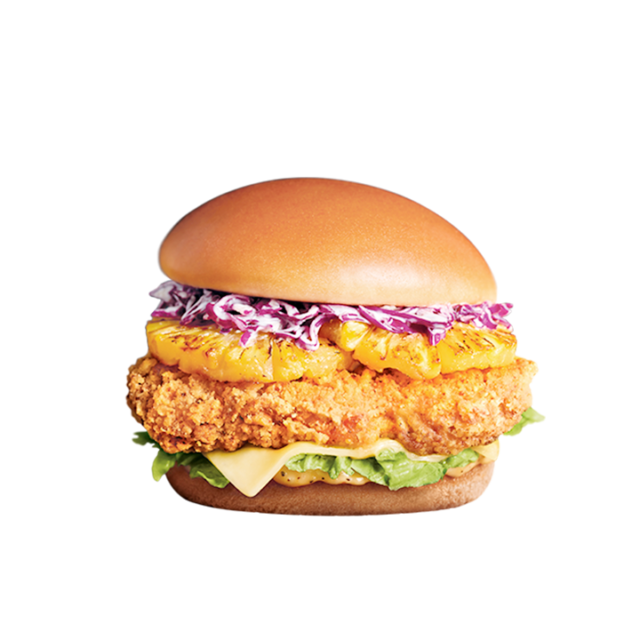 The buttermilk crispy chicken sandwich consists of chicken thigh seasoned with buttermilk in a glazed burger bun. It is served with creamy Colby cheese, romaine lettuce, black pepper mayo, grilled pineapple rings, and purple cabbage. The buttermilk makes the chicken extra soft, so it practically melts in the mouth. If you're looking for a hearty, U.S. southern-inspired sandwich, look no further.
Prosperity Burger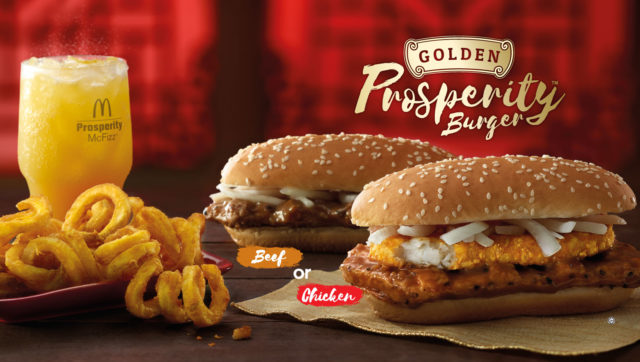 This is a special edition burger that is only available around Chinese New Year every year. The amazing aroma is mostly due to the special black pepper sauce. It consists of chicken patty, black pepper sauce, fresh onions, all in a sesame seed bun. The reason it's called the prosperity burger is because people believe the Lunar New Year brings good luck!
Spicy McChicken
This is a localized version of a chicken sandwich and undoubtedly the top favorite sandwich in Singapore. A huge chunk of spicy chicken thigh cutlet with crunchy lettuce  placed in between toasted sesame seed buns. It is probably what most of the Singaporeans would recommend to a visitor to try even though it's a simple sandwich. Be careful if you can't handle spicy though–because this chicken really has a kick!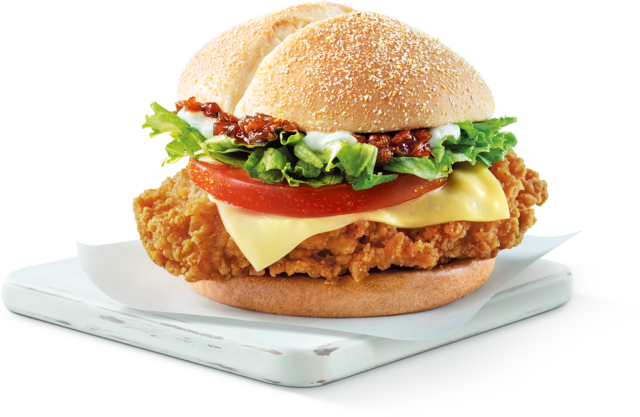 McSpicy Deluxe
The McSpicy Deluxe is an upgrade from the typical McSpicy sandwich. This one  is made of the typical McSpicy chicken patty, white cheddar cheese, a slice of tomato and some tomato jalapeno delight. The normal sesame buns are traded for cornmeal dusted buns.
Deserts
D24 Durian McFlurry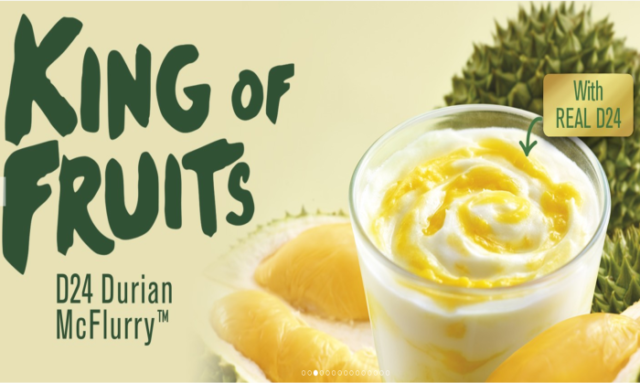 The special treat from tropical paradise. The "King of Fruits" has its own ice cream and it's a combination of real durian purée and chunks with vanilla ice cream. You should keep in mind that they are a limited time offer and largely popular. Sometimes the McDonald's locations can run out of these delights. They start selling them at 11 AM, so it is advised to get there early if you're lucky enough to be in town during the craze!
Bandung Soft Serve, Bandung Sundae, Bandung McFlurry
These are all combinations of vanilla desserts with Bandung; a drink popular in Southeast Asia that is pink in color. It comprises of evaporated or condensed milk seasoned with rose syrup, giving it a delicate and eye catching color. It is creamy and refreshing with a discrete hint of rose.
Pandan Soft Serve, Sundae and McFlurry
These desserts are made with vanilla and pandan, a type of fragrant pine, an important ingredient in Asian cooking. It has a sweet, fragrant, grassy aroma, and it is broadly used in both sweet and savory dishes.
Kueh Salat Cake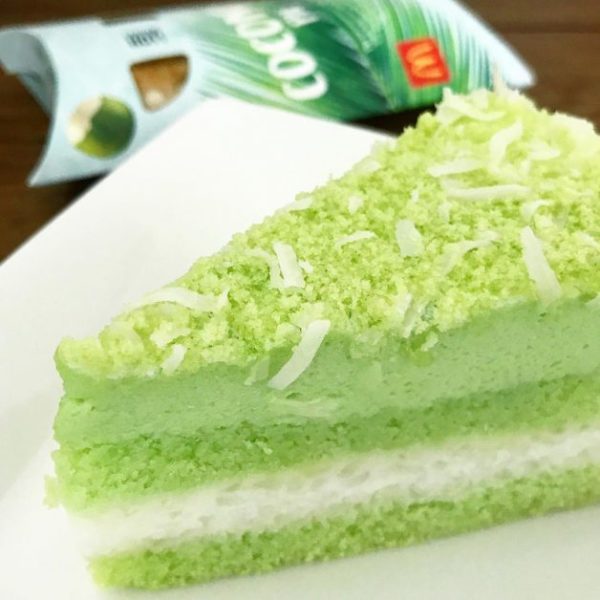 This is a great and refreshing choice. It consists of pandan mousse, sponge cake, and sticky rice, all sprinkled with coconut flakes. Definitely a great mixture of many southeast asian flavors.
Singaporean McDonald's Will Inspire You!
Singapore loves its food and to be a popular restaurant in this city says a lot. If you are avoiding McDonald's in Singapore because you think it is like anywhere else in the world- don't.
These items from the special menus are not available all the time and they change regularly so you won't be able to try them all at once. But consider that as another sign that you should visit Singapore again.