Let's face it. We all have days when cooking just seems to be too much of a burden. Days when we'd rather just go without a meal than have to go through all the motions of preparing and cleaning and cooking and then cleaning up again. But instead of going without food, Singaporeans have a better option: to have their favorites delivered right to their doorstep.
How to Get Food Delivered in Singapore?
We've compiled a list of the most popular food delivery services in Singapore along with what customers like and don't like about it. Note that the ratings provided for each platform are based on Google Play store ratings from customer reviews but we've added our own experiences too!
Foodpanda Singapore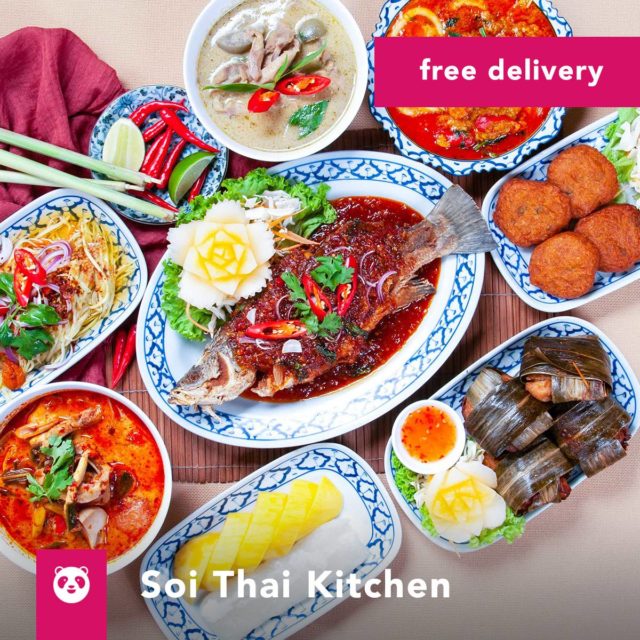 This Berlin-based company now has at least 27,000 partner restaurants in over 190 cities. Its initial launch was in Singapore in 2012 and the service has consistently grown from there.
What customers like:
   

Flexible ordering system. You can either order on their website or through their mobile app.

   

Offers full 24-hour service in Singapore.

   

A wide variety of choices. Foodpanda Singapore has at least 6,000 restaurants listed on its platform.

   

Ease of use. Food choices are categorized in different ways. You can choose food based on cuisine or dish type. You can also choose food based on location if you know which specific restaurant in which specific area cooks the best version of your favorite food.

   

Offers free delivery on select orders from some restaurants, usually if the order is SGD $60 or more.

   

Accepts payment via cash on delivery. It's the only platform that offers this at the moment.
What customers don't like:
   

Unreliable delivery time.

   

Some restaurants are showing as closed on the app but are actually physically open as confirmed when customers decided to just go to the restaurant themselves.

   

Some discount offers sent via email are not working.
How to place an order:
Find the right restaurant in your area. You can easily do this by choosing the district or city where you're located from the homepage.

Place your order.

Go through the checkout and payment process.

Wait for delivery.
Although there's an option on the app to create an account, this is not a requirement for placing orders. You can place your order as a guest. From our experience, orders can get cancelled last minute and the tracking of the delivery is pretty inaccurate. What ends up happening is longer wait times than anticipated or having to resort to Plan B or C when an order just disappears.
Grabfood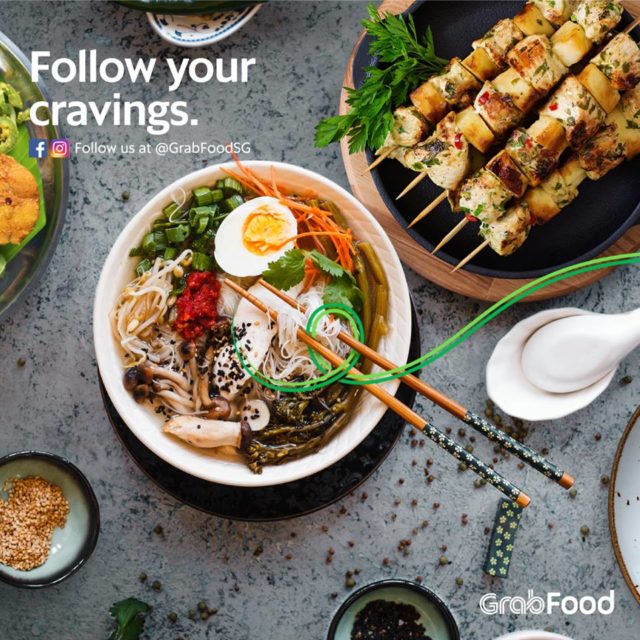 Grabfood is a subsidiary of Grab, the ride-sharing service that was launched in 2012 and is now quite popular in several Asian countries. Customers can place their food orders through the Grab app on their mobile phones. This creates a seamless experience for those who are already using Grab for rides. Grabfood is relatively new to the industry so may not have as many restaurant partners yet as its competitors.
What customers like:
   

No minimum order.

   

A fixed $2 delivery fee.

   

Pay thru Grabpay and earn rewards.

   

Lots of available promotions and discounts within the app itself. Customers can search through several restaurants for the same food order to see which one offers the lowest price or the highest discounts.

   

The only delivery service that has McDonald's.
What customers don't like:
   

Order only through the mobile app. There's no version of the app for desktop users yet.

   

Normally closed from 2am to 7am.
How to order:
Choose Food on the Grab app.

Type in the delivery address.

Choose your favorite restaurant.

Choose your desired meal.

Go through the checkout and payment process.

Wait for delivery.
Grabfood has an issue of restaurants disappearing during high traffic hours like lunch or dinner time. The frustration with Grabfood is you might have your order fully figured out but when it comes time to confirming the order, you might not be able to because the restaurant decided to stop taking orders.
Deliveroo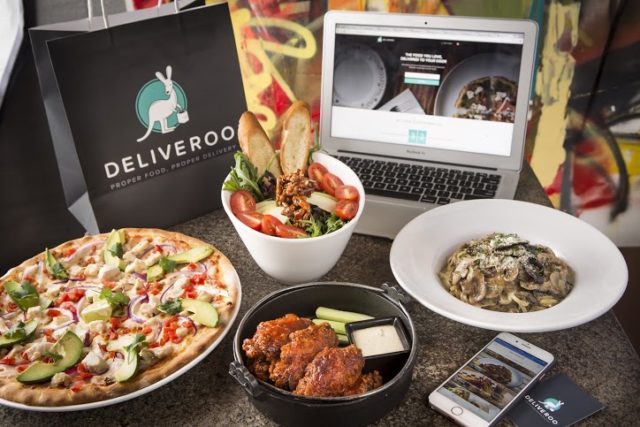 The company was founded in Britain in 2013 and has since solidified its global expansion. It's the leading food delivery service in Singapore, though Foodpanda and Grabfood are close to catching up.
What customers like:
   

Low delivery fee between $3-$5. The fee is computed based on the distance and the delivery timeline.

   

Offers a $10 monthly subscription fee that allows you to place unlimited orders without having to pay the delivery fee each time.

   

Deliveroo for Business, a corporate catering service that allows companies to place food orders under certain conditions. These orders are then invoiced under one monthly bill instead of separate receipts per order.

   

Lots of promos and tie-ups with banks and card providers.

   

Available both on desktop and on mobile.
What customers don't like:
   

There doesn't seem to be too many other complaints about Deliveroo other than the unreliable delivery time. Though come to think of it, if your food arrives cold because it was an hour (or sometimes 2 hours) late, this complaint is bigger than all the rest combined.
How to order:
Enter your zip code on the home page.

Choose your meal. There's normally an option where you can choose discounted offers or offers with freebies. Promos are also indicated on eligible meal listings.

Customize the meal accordingly.

Go through the checkout and payment process.

Wait for delivery.
Out of the three options of Deliveroo, Grabfood, and Foodpanda, we would rank them in that order from best to worst. Maybe the one thing that could put Grabfood on top is the crazy discount codes they offer from time to time that are up to 40% off! However, if you have some favorites that are exclusive to one app, you know what you'll have to go with! 
Considering that the food delivery industry is a relatively new market, these three platforms have actually come a long way. Most young Singaporeans can barely remember life without the convenience of just tapping away on their mobile phones to obtain whatever they may need.