Like most Chinatowns in the world, the Chinatown located in Singapore is also very cramped, tight, and full of fabulous food. But where do you start? We all have limited stomach space so you must choose wisely! Check out Singapore Trip Guide's top picks for where to grab a bite in Chinatown Singapore.
Chinatown Food Street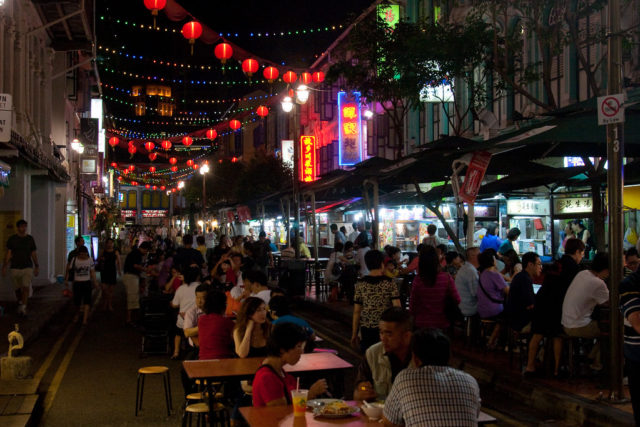 If you're riding the MRT to the Chinatown stop, one of the exits leads to Chinatown Food Street. This street is designed to look like the old-time shophouses where the lower floor is used for restaurants or retail stores and the upper level is for families to live in. There's also coverage above to offer some shade in hot Singapore. Chinatown Food Street is lined with restaurants and stalls that are vying for tourists' attention. Although the prices here are definitely targeted towards foreigners, it's not a bad option if you want to get a seat somewhere probably air-conditioned and have a try for a lot of iconic dishes of Chinese origin.
Additionally, there are carts that sell cheap eats along the center of Chinatown Food Street. Try things like fried oyster pancake, chicken or other meat skewers called satay, and even stingray!
Chinatown Complex
The best spot before the sun sets in Chinatown is the Chinatown Complex which is a multi-story building that has a market for produce and other goods downstairs and a food center upstairs on the second floor. The reason this place might not be great for dinner is that a lot of the stalls in Chinatown Complex are only open for lunch hours. During night time, there won't be as many options around for you to try! Some favorites of the crowd are fried dumplings, Chinese barbecued pork, chicken, or duck over rice, and char kwey taow. 
Although Chinese-Singaporeans typically speak Mandarin, there are a lot of Cantonese roots in the food that have become popular in Singapore. If you're craving some Southern Chinese dim sum, head to one of these well-known spots below.
Yum Cha Chinatown
Tak Po Dim Sum
Some other specialty restaurants in Chinatown are listed below. These are well-known for one or just a few dishes so if you want to get the best of that category, check it out!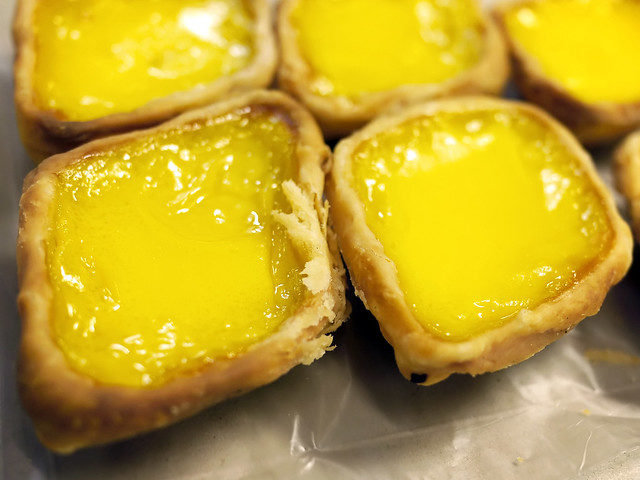 Tong Heng Bakery
Grab one of their iconic diamond shaped egg tarts as a treat or snack during your stroll through Chinatown!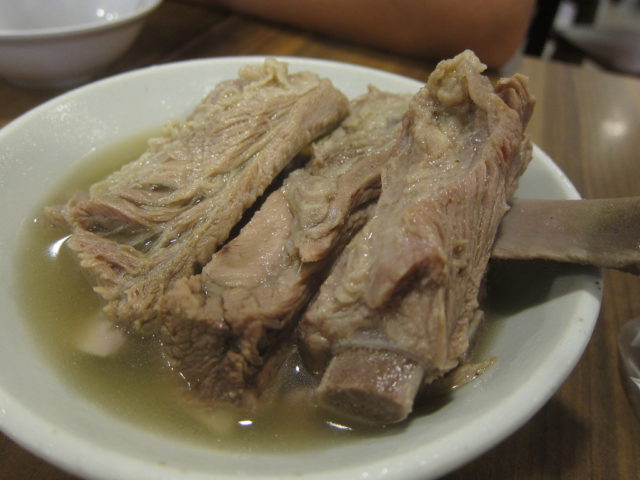 Song Fa Bak Kut Teh
It's in the name! If you love Bak Kut Teh (pork bone soup made with herbal tea), be sure not to miss this spot.
Spring Court Singapore Chinese Food
Open since the 1920's, this restaurant is a sit down place to try a variety of dishes that identify with Singapore.
And there you have it! These are the top spots to drop by in Chinatown Singapore. It can be pretty overwhelming when you step into the lantern-lined streets but hopefully our shortlist is there to help make your decisions easier!