Mustafa Centre is known as a beautiful chaos. It is one of the most comprehensive retail stores you could find anywhere in the world. Located near Little India, Mustafa Centre has become a must-visit place for anyone stopping by Singapore and it is much more than just another department store.
What Makes Mustafa Centre Awesome?
Not only does Mustafa have everything and anything you could ever imagine you'd need, it is also open 24 hours. You may see some zombie-like staff wandering around re-stocking the shelves at any time of the day since they may have odd shift hours. Although it's tough on the employees, this guarantees one place in Singapore you can find some emergency soap, watches, or whatever even in the dead of night.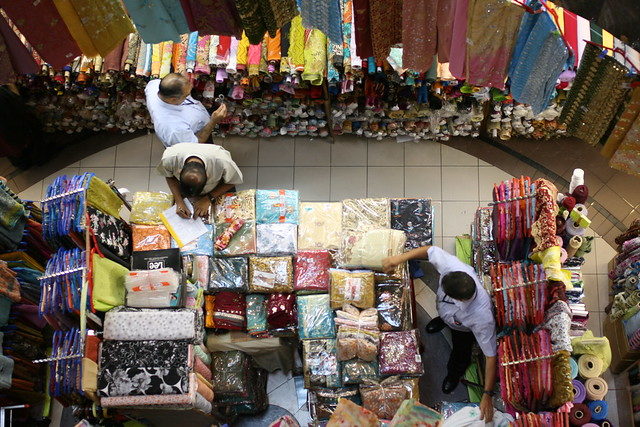 We mentioned soap which isn't too hard to find but what about suitcases or English novels? Mustafa Centre has all of those things and then some. You can buy fresh produce, jewelry like gold chains, electronics such as digital cameras, and even a travel department where you can book your next trip or purchase travel insurance.
To get a better idea of exactly what categories of goods you can explore in Mustafa Centre, here's a breakdown of some of the sections by floor:
Floor B2: Toys, exercise equipment, A/C units, TVs, other home appliances
Floor B1: Clothing including shoes, Indian sarees, jewelry
Floor 1: Beauty, personal care, health supplements, baby formula
Floor 2: Produce, snacks, suitcases, backpacks and other bags, frozen food, packaged foods
Floor 3: Detergents, diapers, blankets, curtains, single-use dishware and cutlery
Floor 4: Books, car accessories, lockers, artificial flowers
What Else Can You Find at Mustafa Centre?
Not impressed still? Good! You can do even more than just shop for anything you'd ever need from Mustafa. You can also take advantage of their currency exchange services on Level 1 which are known to have the best exchange rates in all of Singapore. Be wary of the long lines though since all Singaporeans know to come here first.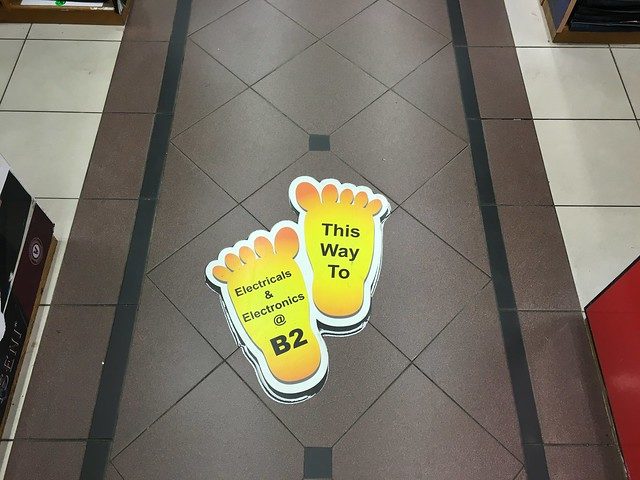 If you're looking to grab a bite rather than just stock up on groceries, you're in luck at Mustafa Centre. You can head to the food court called Mustafa Cafe within Mustafa Centre for some great Indian food. Some of the highlights include Southern Indian cuisine, vegetarian specialty restaurants, and other staples of Indian food like roti prata. Other cuisines you can find at Mustafa Cafe are Peranakan, Western such as burgers, and desserts. The best part is this food court is also open 24 hours. If you were wandering through the shopping area of the center, feel free to ask a staff member to direct you towards the food court since it's easy to get lost here.
How To Reach Mustafa Centre
Although most people think of Mustafa Centre as being close to Little India and there is a Little India MRT station, the easiest way to access Mustafa Centre by MRT is actually at the Farrer Park MRT station. You can take the purple North East Line MRT to Farrer Park station and walk towards the cross between Serangoon Road and Syed Alwi Road for about 5 to 10 minutes. You'll probably see a ton of other people headed that way as it is a destination for many to do their weekly shopping! Don't be discouraged by the crowds, get in there and discover something odd and new!